Introducing the Ford Family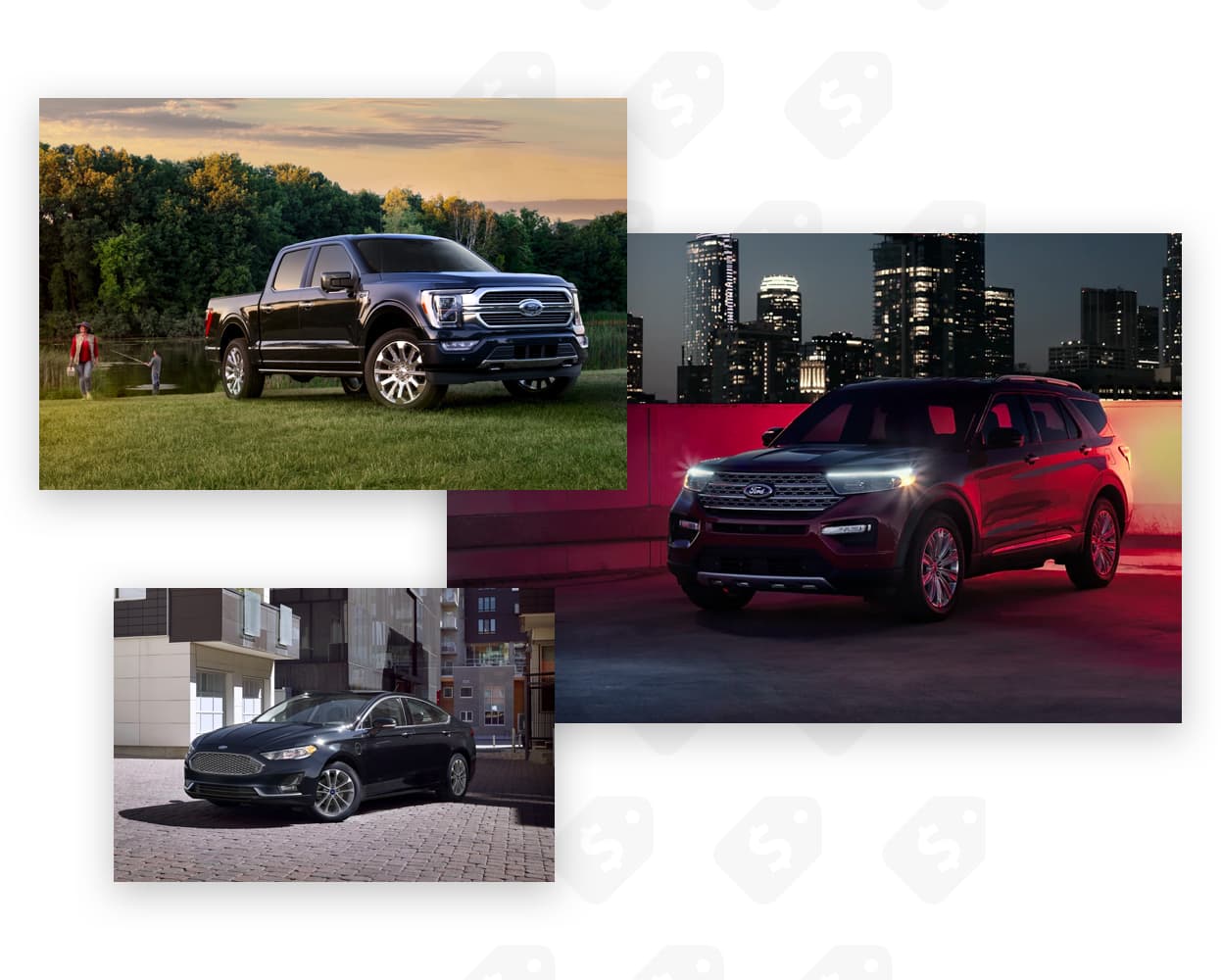 Take Advantage of This Month's Current Offers
Every month Ford releases incredible cash-back offers and special financing rates along with discounts featured in other special programs.
Ford Blue Advantage™: Confidence at Every Turn
Experience the benefits of Ford Blue Advantage! Each Ford Blue Advantage vehicle features a limited warranty, multi-point inspection, 24/7 roadside assistance, and FordPass™ Rewards Points.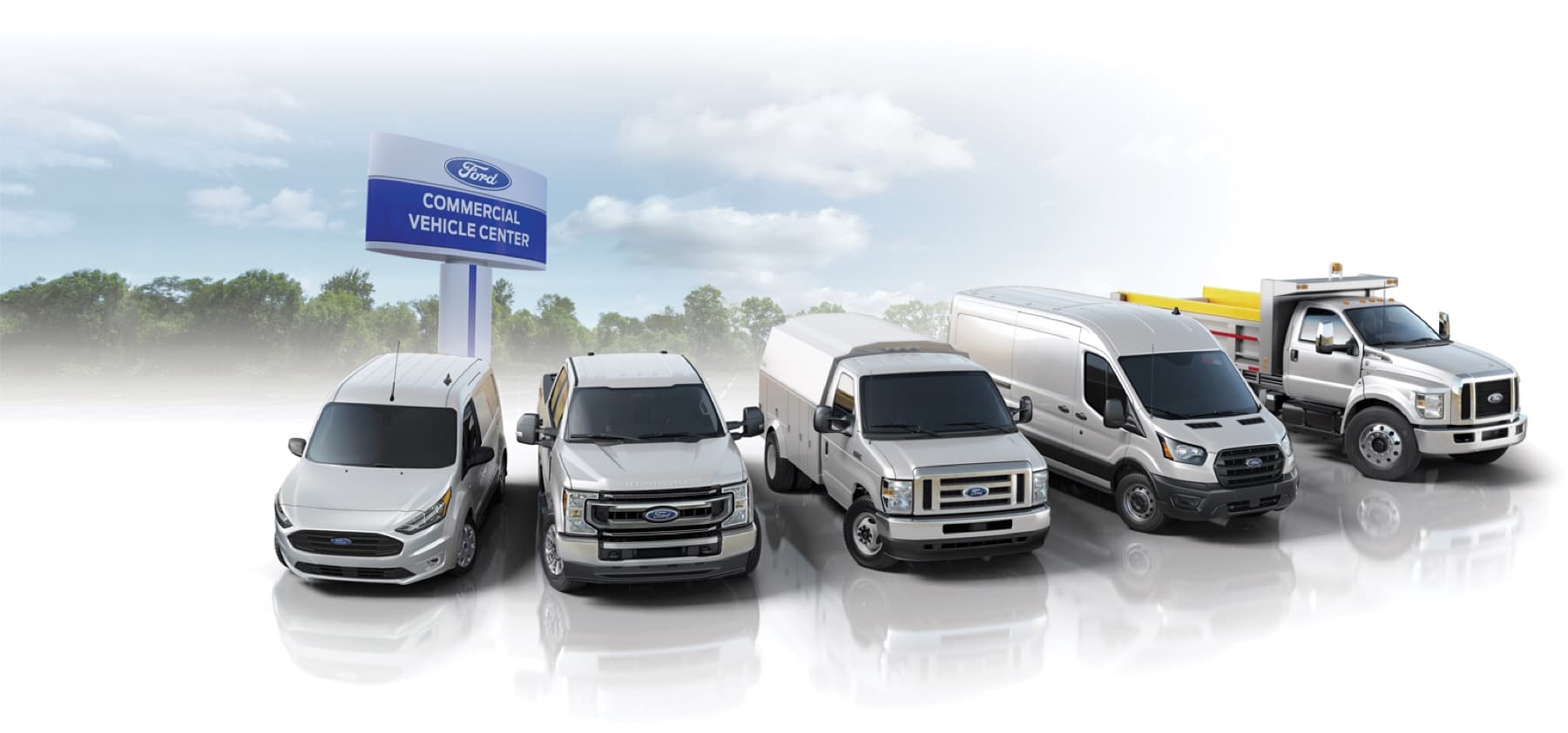 Built for the Road Forward
Your job has never been tougher. And we'll be here to help you keep working. Ford Commercial Vehicles are engineered to withstand the severity of everyday on-the-job duty.
We're Here For You
Summit Ford always puts customers first!
Don't take our word for it: Read our reviews and see what everyone is saying.
All of the Summit staff went above and beyond! Very friendly and accommodating!! Exceeded my expectations.
Lexi was awesome to work with for our pre owned purchase! Summit also offered a solid value for our trade in .
Tim C. was amazing, he helped me get the perfect vehicle for myself. He was engaging and made the experience smooth and relaxing. Great conversationalist to really make you feel comfortable. And Danah was extremely thoughtful and made sure to explain everything which was fantastic. Both are amazing employees and wonderful people.
Brennon made my day when he gave me the "key" and I drive off. Glad I came to Summit Auto. They held my personal check for a week knowing insurance check hadn't come through yet. Thank you Brennon for your help.
The experience was good. All the questions I had were answered. We are happy with the Jeep.
Honestly one of the best experiences I've had with a dealership! Well equipped staff didn't hesitate to explain terms and conditions. Overall I wouldn't hesitate to get another vehicle through them!
Great people to work with, my wife and I came all the way from Ohio to pick up her new Bronco. Tim did an excellent job of working with the parts team to get us the recalled seatbelt in a timely manner, allowing us to get the Bronco sooner than we expected. Thanks for all the extra effort Tim! In addition Danah was amazing to work with, when we were told about the seatbelt recall she assured us that she would stand by our agreement, and she did! Very professional group of people, and made what can be a stressful process very easy. Thank you again Tim and Danah!!
I just bought my 4th vehicle from thFord store in Beaver Dam. I absolutely love the Chevy blazer rs that was on there used car lot. As for the sales team. Jeff M. Called me on a Saturday afternoon. And him and Brennon M worked very hard to get me approved. I can't thank Brennon enough for such outstanding work he did to find a vehicle to fit my needs as I'm partially disabled currently. He was the gentleman in helping me out. My next car will be from same place,whether it's a new or used. My choice of dealership is SUMMIT FORD in Beaver Dam WI. Hat is also off to the finance person too for staying late and getting me in my new Chevy blazer Dannah R. You're a super sweetheart and a gem. I love you all Your my team
Finally got a Maverick, thanks to all at Summit, especially for the help from Daniel, Timothy and Danah.
We had Lexi Martin for our sales person . Just an excellent person to buy a vehicle from . Dana was also excellent in financing our need vehicle . Excellent Experience!!!!
Tim and Jeff got everything done efficiently and were nothing but hospitable and kind! Jeff got our payments and everything worked out perfectly. Couldn't recommend any more.
Tim was very attentive and focused on helping us. He answered our questions thoroughly and if he did not know, he found the answer right away. He was very professional and personable.
Friendly, clean parts department.
Jamie did one hell of a job putting up with me and Ford having ordered a 2022 F550 cab chassie and not receiving it then having to reorder as a 2023. There were some hiccups along the way and were and are being taken care of. I am thankful that I stuck with it and didn't bail. Thanks for everything Jamie
Fantastic experience to get my Bronco. Big thanks to Jamie for her efficiency and assistance every step of the way. Thank you!
Hands down the best automobile buying experience from the sales staff to the top. 'Buying vehicles is my least favorite thing to do. Summit was exceptional....none of the typical run around of auto dealers. Straightforward and fair. They went above and beyond helping me choose the truck that meets my specific needs.
Dave and Danah went out of their way to get us the vehicle we wanted. The whole process was positive, professional and the best experience with a car dealer we have ever had. Super recommend it!!
Working with Summit was excellent! Lexi, Danah, and Giselle all helped me out a lot getting a bronco I waited 2 years for after a bad experience with another dealership. It was well worth the large amount of travel and I'd do business with them again any day.
I was on vacation from OK visiting my daughter and pulling a 37 ft travel trailer. We stopped by and were looking for a truck for my son in law, I saw a truck I liked, stopped in Monday and talked with Josh and Danah and put a deal together. No games, just very casual treatment, and I retired from automobile business.
They bought my car and Kenny was GREAT to work with. Very very easy process and very fair price. They picked up the car and fed ex'd back a part I forgot to take out. Could not have been easier. Great experience. Highly recommend!!!
Brennon sold my daughter her first car! Superb costomer service and communication! Very accommodating to our schedule. Danah (finance) was so informative and tolerant of all things teenager! Buying a car is stressful this was NOT AT ALL.
Ordered a truck mirror. Got it in the next morning
we went to summit automotive in beaver dam just to look what was new and the next day drove off with a new ford edge, we had no intention of buying a new vehicle but the deal they gave us we had to get one. the sales staff there are best we ever dealt with in all the years we have been buying cars.Zack Graston our salesman was the best and made sure we were happy and explained everything about the vehicle and went out of his way to make sure we were happy. and Josh the sales manager made sure we got the deal we wanted and made sure we were happy with it. we can't forget Danah Rosenmeier the F&I manager who did all the paper work and warranty information and explained everything we needed to know. we can't thank all 3 of them enough for the deal we got and are very thankful to all of them. Zac and Danah went out of there way to spend there time and make sure we were satisfied with our new edge. for anyone looking to purchase a vehicle you won't find a better place . the staff there are the best and they go out of there way to give you the deal you won't regret! thanks again to Summit Ford and we sure enjoy our new edge. Robert and Marilyn Hoefs
dsfjkl slkjd lsdfsalkjsd sdfkjlf jdfs fd dsls sls d d ;lslsd dsks d sdsfl d s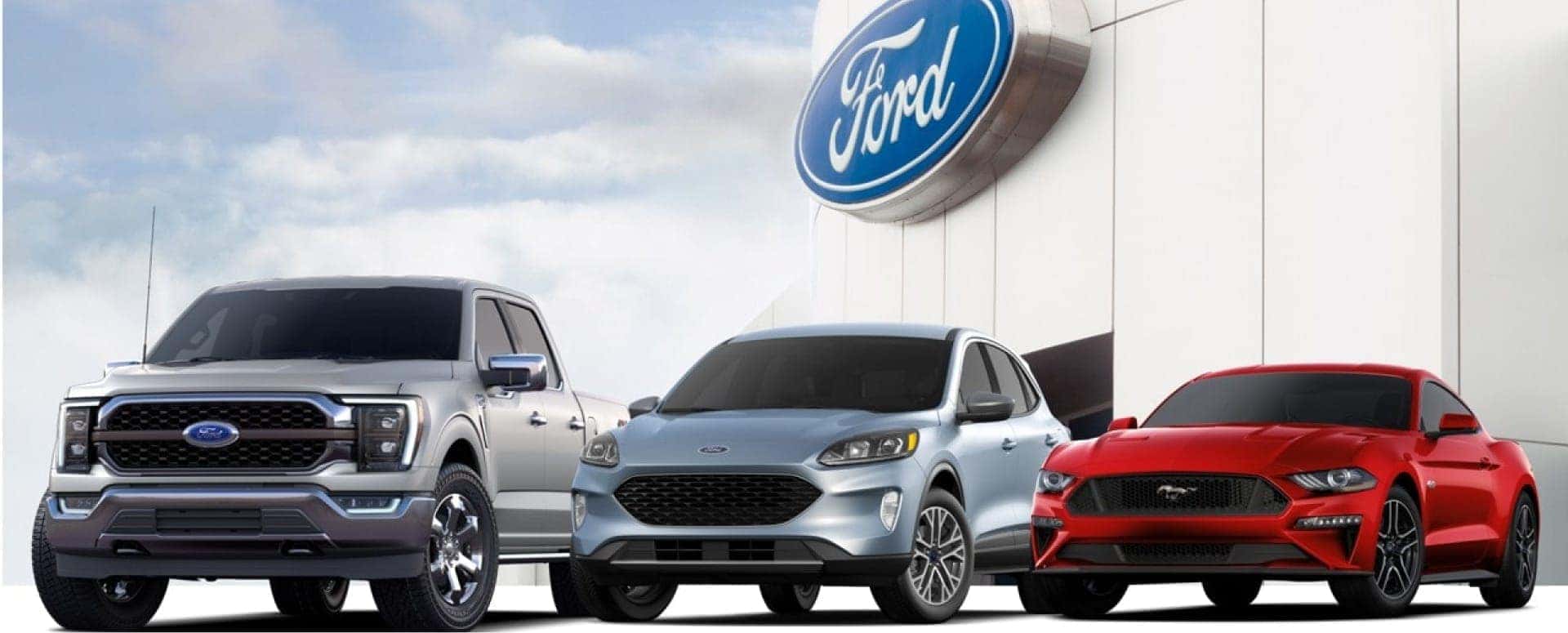 Welcome to Summit Ford
When you choose this dealership, you choose a lifelong partnership with your dealer. We are committed to helping you find the right vehicle for you as well as preserving the performance, safety, reliability, and long-term value of your vehicle purchase. You can count on this dealership for an opulent service experience from the moment you enter our showroom. Visit us today at our address — our seasoned professionals are ready to answer any questions you may have.
This dealership strives to provide the best vehicles and service possible to the dealership area. Or experienced sales and service staff is available to help you find and maintain your next vehicle. Visit our showroom today and let us help you find your dream vehicle!
Contact Us